Back To The Drawing Board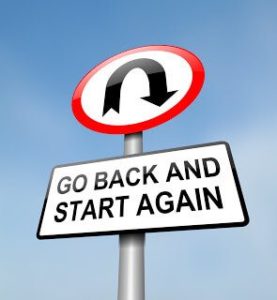 Between my company, working on EDD, and a few side projects, I survived comfortably for longer than I had hoped. Unfortunately, by early 2017 it was getting harder to find good work. My long-term work kept me going but left very little wiggle room, and I was struggling to find new clients. Eventually, I had a proverbial Come-to-Jesus discussion with a friend and came to a few startling conclusions.
My work was holding me back
Don't get me wrong, I was, and still am, extremely thankful for the people I worked with over those few years. The vast majority of my income for over four years came from working as an independent developer. More simply put, people paid me to write software. It is these people for whom I am thankful. They provided me with a steady income, knowledge and, perhaps most importantly, became my friends.
Unfortunately, that consistency came with a downside. Doing the same things day in and day out resulted in me effectively stuck in my comfort zone. No matter how many great ideas I came up with, I never seemed to get them beyond the early conceptual stage because what I was already doing was comfortable. I didn't want to take a chance on the unknown, so I kept doing the same thing day in and day out.
I was burning out
Burnout is a serious thing. I've mentioned it before, and I'm sure it'll come up again. Sadly, it's a fact of life (or at least a fact of being an adult). For those of you who are fortunate enough to have not experienced burnout yet, it is commonly thought to result from long-term job stress. Burnout is clinically similar to depression and presents with exhaustion, chronic headaches, quickness to anger and loss of creativity.
Burnout is remarkably common in the development world and can cause an otherwise productive individual to grind to an abrupt halt. My work environment and the hours I was keeping had resulted in a slow spiral towards burning out, and I knew it. But I tend to be exceedingly stubborn, and I had been ignoring the warning signs.
I was working too much
Ok, that one is a pretty massive understatement. Granted, "work" doesn't mean the same thing to everyone. In my case, I was spending over 90% of my time awake doing work of one sort or another. If I wasn't working on my 9-5 job, I was working on one of a million pet projects. Outside of meals, about the only time awake not spent working was the ten to fifteen minutes a day I spent working on a crossword puzzle before going to bed. Weekends? What weekends? And don't even mention vacations; I don't think I had taken an actual vacation in ten years.
To make matters worse, I didn't even have a real hobby anymore. For the last few years, my job has been in software development of one sort or another. Also for the last few years, my only real hobby has been software development. At some point in time, the line between "work" and "hobby" blurred to the point of virtual erasure, and I lost my hobby.
My overall lifestyle was unhealthy
Working nonstop had resulted in my diet consisting mostly of takeout and coffee. Granted, neither of these is terrible in moderation, but day in, day out is another story. My sleep schedule was nonexistent, averaging only three-four hours of sleep a night, and frequently working for days at a time without rest. Most importantly, I was only utilizing about 150 square feet of a two-bedroom apartment that I was rapidly losing the ability to afford.